Welcome To Coaching Culture Clubs!
Our vision is to bring a better future to you and like-minded people by instilling a culture of transformation, accountability and responsibility in individuals and groups. Joining Coaching Culture Clubs promises to be a journey of discovery and growth in personal development skills.
The Coaching Culture Clubs programs are unique and guide you to assess your life and grow in your understanding of who you are and who you want to be. New techniques and skills are developed as you work through the programs that enable you to create a better life for yourself. These programs are designed so that you can work and develop at your own pace as well as choose program that are applicable to where you are in life. This flexibility and structure is the backbone of your learning and progress.
What is a Coaching Culture Club?
A club is a group of people who meet on a regular basis to work on their personal growth. Each club is run by a certified Licence Holder.
The club culture is similar to a coaching culture. This means the members are working towards goals and are responsible and accountable for their progress.
People who join a club become members of the club. Members of the club have access to a choice of quality programs developed by experienced coaches and the power of the group mind-set which gives instant feedback and suggestions for further growth. These programs are accessed and purchased on the Coaching Culture Clubs Online Member Platform.
Belonging to a Coaching Culture Club takes members on a journey of discovery and growth.
Why a Coaching Culture?
Sports-people all have coaches – individuals and teams – this is a given. People who hold political office have advisors. Anyone who is fast-tracked in their career by their company has mentors. Abraham Maslow tells us that the pinnacle of human need is to feel self-actualized. We could also say that we all want to be and feel successful.
If sport-people, people in high office and career-minded people know that they can't achieve the level of success they are aiming at alone, why do we think that we can achieve success alone? No one else has ever walked our path or walked in our shoes; no matter how good they are in their lives. Ultimately, we must do the hard work ourselves, no one can do it for us.
So, why not do it alone? Because it is easy to forget what works well for us, to overlook our 'blind spots' and to be overwhelmed by obstacles.
Some comments from members:
I have become more aware of skills I have, can & should use more regularly. I seriously believe that if I had access to something like this years ago my life would have been different.
Brilliant, the variety….. The first exercise made me think about listening in a way I never had before. I loved the 20-30 minute exercise – I did it for an hour.
Due to the structure of the assignments and the fact that we had to present back on them, I was able to write down the ideas and think about them. The fact that we had to write things down also helped a great deal.
Choose your path
Work through programs on your own: The programs you invest in are available online and you work at your own pace. On completion of any program you will receive a certificate of completion. You have access to a closed Facebook group where you can interact with other Coaching Culture Club members as well as ask for support and support others. You have access to free online resources as well as regular news and updates.
Join a club and work in a group: A club is a group of people who meet on a regular basis to work on their personal growth. Each club is run by a certified and trained facilitator. People who join a club become members of the club. Members have access to a facilitator that guides the group process, a choice of quality programs developed by experienced coaches and the power of the group mind-set which gives constructive feedback and suggestions for further growth. You can join a club before or after you purchase a program. You can find a club here. The club facilitator will guide you in your choice of program and help you to access the program. The club facilitator will inform you of meeting times and how the unique club operates. Clubs can meet online or in a physical location. The club experience enhances your growth as you share your journey and learn from other members. The club culture is a coaching culture – supportive, encouraging, challenging, celebrating. This group of people have an invested interest in your development, as you will have in theirs. Growing Together – this is what the club is about!
Work privately with a facilitator: If you prefer one-on-one work rather than working in a group, you can find a facilitator here. Working like this provides deeper insights to each module in the program and provides accountability for your journey. Focused attention from the facilitator gives you the space to investigate all aspects of your development.
Attend a specific course or workshop: From time to time facilitators offer our programs in the form of a workshop. These events are advertised here. The facilitator will inform you of all the details. These creative and fun workshops allow you to focus and progress quickly though an aspect of your development.
Buy a license to use these materials in your own business: This is a unique opportunity for coaches / facilitators/ trainers/ counsellors to expand their offering. You will have access to online training and all the resources required to use these programs.
About Kirsten Long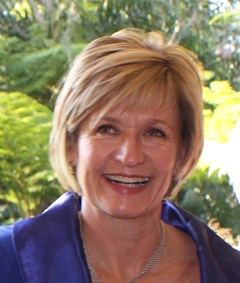 Kirsten Long is passionate about her profession of coaching. She has worked full time as a Coach since November 2005 to date. She is a member of COMENSA (Coaching and Mentoring Association of SA), and Toastmasters (Distinguished Toastmaster).
Kirsten has appeared on TV and contributes regularly to various magazines like Glamour, Cosmopolitan, Longevity, Destiny, Vrouekeur and many others.
Kirsten puts in many hours working with a prisoner rehabilitation program called Heartwork which runs in various prisons in and around Johannesburg.
About Michael Coyle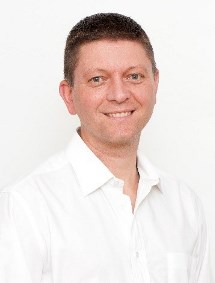 Michael Coyle is a professional Life coach, Life skills Trainer and Personal development Speaker.
He has studied various modalities and techniques including Neuro Linguistic Programming, Life coaching, Life alignment and many others, he is also an advanced public speaker.
Seven years ago he started his own company Michael Coyle Life Enrichment, where he helps people through personal development workshops, training and coaching.