Coaching Culture Clubs' Events
Online Relationship Courses
October 2019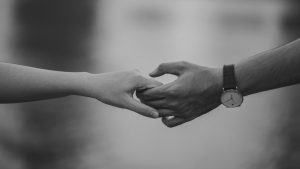 Join us for an online course where you grow your relationship, by reflection and exercises, into something that is beautiful, healthy and loving.
This course is for anyone in an intimate relationship, whether you are married or not. Intimate relationships can be our greatest joy and our greatest sorrow. It is in our intimate relationships that we learn the most about ourselves and how to be with others. Here we learn the true meaning of being in relationship.
Once we pass the 'in-love' stage, we come across difficulties and challenges. Depending on how we handle these, the relationship makes it or breaks down. These difficulties and challenges can serve us well. We can grow; we can blossom, we can enjoy the true meaning of love.
If you want to give your relationship your best shot, if you're committed to making it work, to living the benefits of two people enabling each other to be the best they can be, then this is the course for you.
The program is created in such a way that you learn some content, then go and do practical exercises. You will do one module a week, a few hours' worth, then come together online where we check-in together with all participants. We unpack the week's work you have done which helps to solidify your learning. It's the practice and self-reflection that enhances your ability to deepen your understanding of you and your relationship.
What will you get?
Online group coaching once a week for 7 weeks
Access to the 7 Relationship modules: – download the editable PDF's where you can record your responses and results; once completed you can print them for safekeeping and a beautiful record of your commitments and journey.
Practical exercises to do for each module
A certificate of completion
A self-assessment module
Access to a closed Facebook group where you can share your experiences, ask questions and support others on this journey
Access to the online course for the lifetime of the Coaching Culture Club website.
Lifetime Membership of Coaching Culture Clubs
On this course you will explore:
You and your partners roles
The essentials for strengthening of the relationship
Opportunities to reflect and share honestly with each other
How to build a relationship vision together
The understanding and setting boundaries
How to deal with emotions
How to deal with issues that crop up
The intimate side of your relationship in a safe and respectable manner
Benefits for you can include:
Improving and strengthening your relationship
Deepening your understanding of yourself and your partner
Stress and anxiety within your relationship are managed and reduced
Learning how to handle conflict and issues effectively
Understanding intimacy
Improved communication between the two of you
Getting your needs met
Personal growth and self-care
The Facilitators:
Kirsten Long and Michael Coyle are your facilitators for the course. They are the founders of Coaching Culture Clubs. They are both coaches. Kirsten has been married for 29 years. Michael is also in a long-term relationship of 6 years.
This relationship course can give you a sense of security and trust within your relationship and from this space enable your personal growth.
Course Details:
Date: Every Wednesday from 2 October 2019 – 6 November 2019
Time: 7pm – 8:00pm
Venue: Online – link will be sent to you
Cost: R1200 (Your partner attends for free – or you can do the course on your own)
More info or Book at: info@coachingcultureclubs.com