Become a license holder today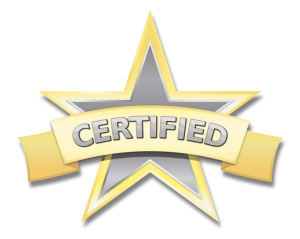 Do you want to expand your business offering? Do you want to influence people in a positive way? Do you want a read-made course that you can offer to corporates?
Coaching Culture Clubs offers you the opportunity to use our structured and proven programs for use in your own business. As an entrepreneur, you are already so busy, and having access to ready-made content will save you time and effort. There are a variety of programs that that you can use in a variety of ways.
How it works

Once you have a license, you can use the materials in the following ways
One-on-one work with a member
Run a workshop/ course
Run a group/ club
Run a corporate program
A member is brought in by you through one of the avenues listed above. Each member must be signed on through the Coaching Culture Club online portal, where the member will purchase the relevant program. You will receive a referral fee for each new member equal to 20% of the course fee.
Benefits for License holders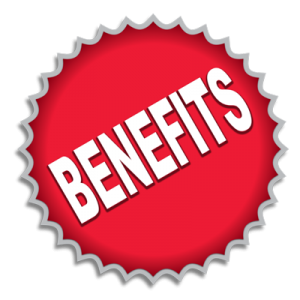 The online training will guide you through all aspects of using the material.
Once you have completed the online training you will have a Certificate of Completion that you can display proudly.
If you don't have your own website, you don't have to go through the hassle of creating one because we give you your own page on the Coaching Culture Clubs website.
Even if you have your own website, you will be listed on our website under License Holders and this will include a direct link to your website
Because you have access to all our programs, you can, in a very short space of time, offer workshops, courses, and even run your own group/ club.
You will have access to the Online Licence Holder Platform which includes all the resources you will need to use the material.
You will be granted permission to join the closed Facebook group of license holders which provides support and sharing amongst all License Holders.
You will receive a referral fee for every person (called a member) that you work with using our courses. In addition, if your license fee is renewed annually, any future programs purchased by your members will accrue a referral fee
Any events you hold where you are utilising our programs can be listed on the Coaching Culture Clubs website.
Coaching Culture Club is a fabulous concept and new business idea brought to life by the great minds of Kirsten Long and Michael Coyle. The concept is simple: 'to create clubs of people working together on personal growth and learning coaching skills", but the impact is so much more than that. In the short time that our club has been running, we've seen our members grow from strength to strength. From gaining incredible insights into themselves and envisioning an inspiring future; to tackling their own self-limiting beliefs and learning new skills to overcome life's toughest challenges, the members have walked an incredible journey in a very short space of time. With the Coaching Culture Clubs model in hand, I'm excited by the opportunity to affect positive change into the lives of my community
Features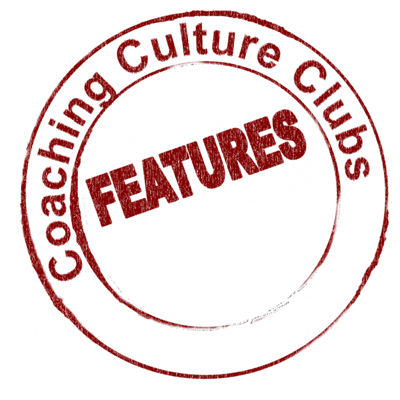 Full online training on how to utilize the programs
Your own page on the Coaching Culture Club website
Your details will be listed on our website on the License Holders page
All your events using Coaching Culture Clubs programs can be listed on our events page
Use of all Coaching Culture Club programs
Access to License Holders Online Portal which includes training and numerous other resources
Access to License Holders closed Facebook group
Referral fee from member purchases including future purchases from existing members
Success Indicators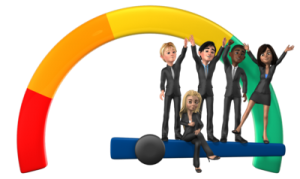 By utilizing our programs, you can potentially increase your income by charging for the following services:
Working with individuals through one or more of the Coaching Culture Clubs' programs. Your experience is used to bring additional support and deeper insights for the individual as they work through the program. This can be used with your existing or new clients.
By using one of the available Coaching Culture Programs as a workshop/ course. You design/ construct the course to your liking whilst one of our programs provides the content. For example, you could run a weekend course, or a short Saturday morning course, or a workshop that runs every Monday evening for a month or you can use the content to run a course in the corporate world. You can even use your own course name – for example, "Deepen your relationships", OR "Plan for an outstanding year", OR "Basic Communication skills" etc… being licensed to use our content and programs allows you to spend useful time on marketing and running workshops.
You can start a club or group that meets on a regular basis. The members of the group work through the programs, and the meetings become a powerful and supportive environment where they grow, are encouraged as well as held accountable for their own development. You provide this space so that you can help people to grow at a steady pace and at the same time learn and grow from the journeys of other members. You can even have a few niche groups or clubs – like a club for single moms, or a club for entrepreneurs, or a club for introverts etc. All training on how to run a club is provided online.
"Coaching Culture Clubs – Changing Lives" is a true reflection of what happens when joining a Club as a member and as an owner of a Club. It has been a fulfilling journey to be a Club owner and to witness first hand when individuals commit to their personal growth and development what is possible. The individual work done between Club meetings and the Group Coaching during the meetings change how individuals view themselves, encourage them to make life changing decisions, like changing careers, building more effective relationships in the workplace and at home. The Basic Coaching Skills Journal offers professional Coaches to self-assess their current coaching practice and come to the realisation that there is always improvement needed and space for growth in your daily practice. Kirsten Long and Michael Coyle have made their vision a reality as the founders of Coaching Culture Clubs and created opportunity for others to do the same.
Referral Fees
Once you have completed your training, you can begin marketing your offering. You will be allocated a License Holder Number. Members you find must purchase the program online and must enter your License Holder Number so that the referral fee can be allocated to you.
Referral fees will be paid to you at the end of every month.
If a member has already purchased a program, you are still able to work with them, but the will be no referral fee
Resources
Additional resources will be available on the Licence Holder Online Portal. These include documents like
Club Membership Application Forms
Visitor pledge
Club Member interest surveys
Follow up letters
Features and benefits charts
Additional ideas for meetings and trainings
And many more
License Fee: R5900 (R5400 Sign-Up Fee + R500 First Year)
Annual Renewal fee: R500
Referral fee: 20% of any program sold by the License Holder (calculated on the purchase price paid by the member)